Healing and Health Affirmations
Be Healed and Whole with Health Affirmations
Welcome to our healing and health affirmations page! Regardless of how serious your health and emotional conditions are, you can find the answers in God's Word -- His promise to you.

A promise is a guarantee that something will happen. But a promise is only as good as the person who makes it. Although we may be disappointed by promises of people, in God we will never be disappointed.

His word is true and He has proven it to be true over and over again. In fact, the Word of God is not signed in ink, but by the blood of Jesus. Therefore we can take God's Word as the Final Authority.



Promises of Healing through Health Affirmations
The Lord has redeemed my life from all distress. 2 Sam. 4:9
I cry out to the Lord and He heals me. Ps. 30:2
The Lord forgives all my sins and heals all my diseases. Ps. 103:3
He sends His word and heals me and rescues me from the pit and destruction. Ps. 107:20
He heals my broken heart and binds up my wounds, curing my pains and sorrows. Ps 147:3
The Lord has declared that He will restore me to health and heal my wounds. Jer. 30:17
For you Lord have been a defense for the helpless, a defense for the needy in his distress, a refuge from the storm, a shade from the heat. Is. 25:4
And the Lord God will wipe tears away from all faces, and He will remove the reproach of His people from all the earth; for the Lord has spoken. Is. 25:8
You will guard me and keep me in perfect peace because my mind is stayed on You. Is 26:3
I will weep no longer. He will surely be gracious to me and at the sound of my cry, when He hears it He will answer me. Is. 30:19
And my ears will hear a word behind me saying, "This is the way, walk in it," whenever you turn to the right or to the left. Is 30:21.
I hear the Lord, He speaks to me and I know His voice.
Everlasting joy is upon my head. I will find gladness and joy, and sorrow and sighing will flee away. Is. 35:10
You are My servant, I have chosen you. Do not fear, for I am with you; do not anxiously look about you, for I am your God. I will strengthen you, surely I will help you, surely I will uphold you with My righteous right hand. Is. 41:9-10
Behold, I will do something new, now it will spring forth; will you not be aware of it? I will even make a road way in the wilderness and rivers in the desert. Is. 43:19
I will go before you and make the rough places smooth… I will give you the treasures of darkness, and hidden wealth of secret places, in order that you may know that it is I, the Lord, the God of Israel who calls you by name… My chosen one, I have also called you by your name; I have given you a title of honor. Is. 45:2-4
I, even I, am He who comforts you. Is 51:12
For the Lord will go ahead of me and the God of Israel will protect me from behind. Is 52:12
I have been given a garland of beauty instead of ashes, and I have been given the oil of joy instead of mourning, and the garment of expressive praise instead of a heavy, burdened, and failing spirit. Is. 61:7
But now, O Lord, You are my Father, and I am the clay, and you are the Potter; and I am the work of Your hand. Is 64:8
Lord heal me, restore me, purify me and mold me and make me into Your image!
Additional healing and health affirmations can be found on our daily words of encouragement page.
---
Return to Daily Words of Encouragement from Health Affirmations
(From the Page to Daily Words of Encouragement)

Return to Domestic Violence Heap from This Page
(This Page to Home Page)


---

We're praying God's miraculous blessings and prosperity for those who donate today!

I'm so glad you stopped by...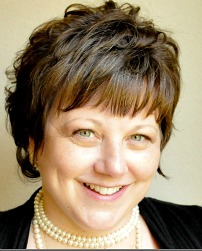 Hi, I'm Kelly.

I have created this website to share tips, ideas, and planning tools for all your domestic abuse needs. Each page gives you the courage to make sound choices for your future.

Don't give up, we can help.

See Kelly's Picks:
---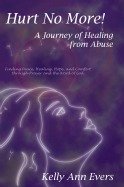 Click here to see what others have said...

---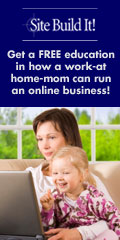 My Thoughts on Site Build It...


---
Please don't let an abuser give you an STD - Click here for quick, easy, and private testing.$25 off 8 Test STD Panel - Fast, Private & Embarrassment free
---

My absolutely favorite place to save! Try it once and you'll be hooked too :).

---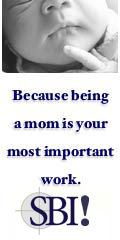 If you are a mom, newly divorced, trying to get of an abusive situation, or need to start making money, please check this out. I've built this site on SiteSell and it's AMAZING!

Plus you'll have 90 days
(3 months to test it out)