We're praying God's miraculous blessings and prosperity for those who donate today!

So Glad You're Here!
Hi, I'm Kelly.

I have created this website to share tips, ideas, and planning tools for all your domestic abuse needs. Each page gives you the courage to make sound choices for your future.

---
Wow another NEW book/journal
by Kelly Ann Evers
"The Courage to Heal:
A Guided Journal of Healing from Abuse"
Only 99 cents!

---

***Teach Your Husband How to Treat You Well!
Incredible Training on Loving You RIGHT!***
Use QR on any smart phone to be treated the way you deserve!
---
Related Articles by
Kelly Ann Evers
How to Live a Satisfied Life

How to Help a Victim

How to Leave an Abuser

Stopping Abuse in the Home

Escaping from Economic Abuse

Men and the Abusive Personality

What is Verbal Abuse?

Abusive Men and Their Tactics

Wondering About God?

Daily Words of Encouragement

God is out GPS System

Daily Affirmations


Kelly's Picks:
---


Some of the GREATEST Deals on this site!
---
---

Brain Games: Improve memory with scientifically designed games. Free Trial.

Reclaim Your Brain: Fight Cognitive Decline with Brain Games. Free Trial.
---




Please don't wait until it's too late; Your safety and privacy is protected. Please take the first step in caring for yourself.
~ Kelly



---
---
---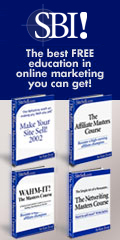 By the way, I read all these books (but the Networking book), and each have so much valuable information to help you succeed! All FREE, no hidden charges - Really.