The Most Advanced Program on "Mastering Lasting Change"

Take Immediate Control Over Your Emotional and Financial Future!


GUARANTEED!



---
| | |
| --- | --- |
| | Powerful new studies have proven that using Neuro-Scientific Techniques have MAXIMUM IMPACT for breaking habits, unlocking full potential, feel fulfilled, and enjoy total success in all areas of your life: Mental, Physical, Emotional, and FINANCIAL! |
---
Don't Allow Divorce and Abuse to Control Your Life Anymore!
---
Let's look at why some succeed…
What is the difference between those who succeed and fail? What is the difference of those who thrive mentally, emotionally, physically and financially – even in the most difficult situations – and those who can't seem to get ahead in one or more areas?

What Successful People Do…
Successful individuals choose a different course of actions. They use a different quality of thinking and emotions. These thoughts and emotions guide their actions helping them to follow through – successfully.
They question how to get motivated. They feed their minds with the highest-quality personal achievement products, tools, strategies, information and inspiration available.


Most of all, they are hungry…

Hungry to see their lives changed.




Hungry to have the life they've dreamed about.

They never stop.




They make the decision that they will use the right tools to create and maintain momentum.
With that kind of drive, they will always succeed.
---
Let's Look at YOU…
Do you wish you could do more? Be more? Have More?

Do you work hard but don't have anything to show for it?

Do you wish you had better reasons to get out of bed?

Do financial problems keep knocking at your door?



5. Do thoughts of hopelessness and depression challenge you more than you would like?
6. Do you feel like you fail more than you succeed? 7. Do others tell you: all you need is _______________, or you should_____________, or why don't you just_____________?
Life doesn't have to be so hard. Start Now By Ordering Your Copy of "Mastering Lasting Change!"

---
Consider These Questions:
What will this cost me if I don't turn my life around?
What will it cost my family if I don't make some changes?
What am I missing out on?
Are you or someone disappointed with your life the way it is?

What is the price I'm paying for not changing?
If I do make the change, how will I feel about myself?
How would others see me?
What would my life look like?
Are you ready to stop wishing and hoping that things will change?

Are you ready once and for all to have that life you've always wanted?
---
RISK FREE For A Full 90 Days! AND 110% Money-Back Guarantee!
---
Chapter 2 of Mastering Lasting Change

---
Let's look at: Why Changing Has Been a Struggle
(And More Importantly, Why It's Not Your Fault)
Please understand: It's not your fault!!! Let me repeat that: If you're constantly beating yourself up over your inability to succeed in life, you're wasting valuable energy, because you're not to blame.

Let me explain...
In short, you've programmed your thoughts to believe you won't succeed.
And the worst part? The more you blame yourself, the harder it is to CHANGE! Our brain is the most amazing thing.
We have the ability to destroy our future or create lasting change with maximum impact so you can take immediate control over all areas of your life: Financial, Mental, Emotional, and Physical.

The Cost of NOT Taking YOUR Life Back is Just Too High!

But make no mistake: Your perceived failure and lack of success may not be your fault, but that doesn't mean that you shouldn't -- or can't -- do anything to STOP it!
Ask Yourself:
What is this costing me if I don't change?
Financially?




Physically?

Emotionally?

Spiritually?




Relationally?



I mean, think about all of the money you're wasting and the time you're losing due to the stress and emotional ups and downs...
...and that's not to mention the toll it's taking on your personal life, physical self, home life and work life.
So today -- in the next 5 MINUTES, in fact -- we're going to help you STOP the blame game, and learn how you can quickly and easily take complete control over your emotional, mental, physical and financial future... for GOOD!

Who are the People that Go from Ordinary to Extraordinary…
People who live extraordinary lives –lives overflowing with: joy, influence, success, achievement, contribution, distinction and personal satisfaction — are not achieved by mere willpower or motivation, they are ones who accessing the tools and information that gives them that true competitive edge.
But where do such driven individuals find the highest quality tools and strategies that are the best food for their hungry minds?
For over 12 years Kelly Ann Evers has been helping individuals achieve successful lives with her Mastering Lasting Change: the Successful Life Makeover Program

100,000 PROGRAMS have been distributed … will you be next?
Kelly's program is one of the best-selling personal and professional achievement program in the worldwide. Why? Because it work. More than 100,000 programs have been distributed worldwide. This program is successfully used by people in more than 78 countries.
Many of these individuals achieve levels of success that few would ever dare imagine. Others turn to Kelly Ann Evers individual mentoring program because of they reached the threshold of ultimate pain, and with her help, they find a way to not only turn things around but to emerge victorious, stronger than before. Do you need for her mentoring? No, not anymore because she is now offering the same product with the same results in our complete program.

See, all these people have had the same issues you did, but the difference is they did something about it. Will YOU?
What do all these different people from over 78 countries have in common? An incredible passion to make the changes to have the life they've longed for.
These people want more: more for their families, their communities, themselves, and all those they have the privilege to touch. They are compelled to search out, find, and learn from the best.
This is what I was searching for, and it's the driving force and the starvation for change you're looking for now. If some of these values and standards reflect who you are — and who you are committed to becoming — then this program is for you!

Ready to get instant access?
Kelly Ann Evers will give you instant access to the same insights, tools and strategies that have guided women from every walk of life—those who have succeeded in their home life, personal life, emotional and mental life, financial life.
Some of the people who have used Kelly's program are now in the entertainment, government, business, education, science, finance, medicine, and the arts field. Some are very successful business women. Some are enjoying being CEO's of their home – and are significantly making an impact on their children.
And ALL are experiencing real joy, real freedom, and real success. Some women are now significantly making significant contributions to helping others succeed and making significant changes in their family life as well.
---

---
Master the Neuro-Scientific Art of
Lasting Change
---

What Mastering Lasting Change will do for YOU:
Help you achieve real, lasting, powerful results — to completely transform the quality of your life and your family's life, now and forever — it's to give you tools to

Take Immediate Control Over Your Physical, Emotional, Mental, and Financial Future!
Adopt new ways of thinking, feeling and acting.

Give you sound tools that gets you motivated to achieve even your bigger dreams.

Reach your dreams and overcome EVERY obstacle that you want…


Understand why

being discontent is not enough, and what to do about it.

Activate your potential for greater and greater results.

Watch yourself grow exponentially
Increases the positives in life and decrease the negatives.


Understand the power of the brain and how to tap into it.

Prepare to live the most amazing joyful life.

Why change didn't work and how you can change in a short time.

See how these changes automatically change your emotional and financial life.

And enjoy life the way it is meant to be enjoyed!

These new beliefs and attitudes will unleash even more of your potential, leading to better actions, better results, and on and on. This spiral of success builds incredible momentum.
It will allow you to compress decades of effort into months, even days. And very soon you'll find that the goals you considered merely dreams are now your daily reality.
Wondering how to get motivated to lose weight, or how to get motivated to exercise? Wondering how to get that promotion, start that dream of being a successful writer, end the emotional ups and downs?
The answers are within your reach. But to build and maintain momentum, you must relentlessly seek out and model the strategies, techniques, beliefs, tools and ideas of the best of the best, and then you must continually put into practice what you have learned about how to get and stay motivated.
You must combine the highest standards with the firmest beliefs and the greatest commitment to consistent action. And for that, you need someone who has walked the path of success and who can share with you the secrets of creating and sustaining massive results.
You need a mentor who will be with you every step of the way, encouraging you and helping you to find the inner drive that will keep you racing toward your goals no matter what.

---
Let My Brilliant Life-Changing Course

and

3 Bonuses Empower YOU!
---
Try "Mastering Lasting Change" RISK FREE!

Order now and in less time than you might expect, you'll discover yourself thinking, feeling, and acting differently. You'll produce results that you couldn't imagine yourself attaining, and you'll discover the power of momentum in your own life.
As you begin, you'll feel as if you have a friend who knows you better than you know yourself, who sees more greatness and potential in you than you ever thought possible, and who inspires, leads, and pushes you to create the outstanding life you desire and so richly deserve.
NO RISK! 110% Money-Back Guarantee!
There's no risk to you, because every program comes with its own 110% money-back guarantee; that's right, I'm so confident that you'll grow colossally that you won't return it.But if you aren't 100% satisfied I will gladly return your money plus an extra 10% for your trouble!
This is how much we believe in our program and how certain we are you'll produce the results you desire if you implement the strategies you learn. Give us a week and see how Kelly can transform your life!
---
PLUS... Order TODAY, and We'll Include These 3 Bonuses, Valued at $369.00, To Help You Get The MOST From Mastering Lasting Change!
But we want to be absolutely certain that you get every possible tool and strategy FOREVER, so if you claim your copy of Mastering Lasting Change, BEFORE August 20st ONLY, we'll include these additional bonus resources, for FREE! Your time-sensitive bonuses include...
Super Bonus #1:
Lose Weight without Trying! 3 Months to a Skinny You!
We've all heard miracle stories of weight loss without trying but, it hasn't worked for us. The reason is you haven't "prepared" the brain. By retraining the brain, you can lose weight without trying. Just a few small techniques will have you losing weight easily without effort, pushing away a dinner plate (half full) because you're full, or how about saying I'm craving a salad, or chocolate cake doesn't sound as good as a crisp, orchard fresh Gala apple.
"Dear Kelly, I just had to let you know, I mainly bought Mastering Lasting Change for your weight loss booklet, but to my surprise the entire package has changed my life. Keep writing, because I'll keep buying. - Oh and I've lost 16 pounds without trying!" Cyndi.

(A $127.00 Value, Yours FREE!)
Super Bonus # 2:
The Total Success Workbook
The Total Success Workbook is a companion to Mastering Lasting Change. This workbook is a fill-in-the-blanks is to help you not only create a permanent record of your success road map, but it helps pinpoint significant and insignificant areas in your of your life – so you can take immediate control over your physical, emotional, mental and financial future. Whether you're looking to have success, personal happiness, emotional contentment, or making better choices with food, friends, or lifestyle, this booklet will help you maximize the way you live well.
(A $97.00 Value, Yours FREE!)
Super Bonus #3:
Failure or Perceived Failure? Maybe You're 1 Step Closer to Your Dreams...
Did you know that 99% of our failure is perceived failure? In this one of a kind gem, Kelly brings to light the understanding of true failure and perceived failure.
"Original, Empowering, Life-Changing. Nothing like it on the market." - Amazon Reviewer

"This book has changed the way I view my life now! I can now say, I am absolutely convinced that I was not a failure… but it took this book to show me the truth!" - Donna Henna
(A $145.00 Value, Yours FREE!)
---
---

Try

Mastering Lasting Change: Immediate Control over Your Emotional and Financial Future

RISK FREE!!!


FOR ONLY $67.00

RISK FREE For A Full 90 Days! AND 110% Money-Back Guarantee!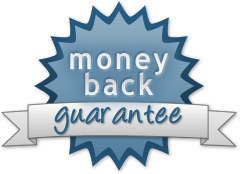 ---

---
P.S.

This is my pledge to you...
I promise to provide you with latest, tried, and proven neuro-scientific techniques and strategies ever developed. I've used them all personally and amassed a fortune in the process.
My business success has been built on the convictions of my reputation. So your success is my success. Everything I offer has to be solid because my name is riding on it!
I care about each person I sell to… I want the best for you, I want to see you succeed. I don't want you to experience the same pain I did.
Therefore I'm offering you the most comprehensive and advanced program on personal success and achievement ever, period.
I have poured my heart and soul—my blood, sweat, and tears and over 22,000 hours into preparing this program for you. There is no doubt the hard work has paid off, as witnessed by the thousands who have already profited using what I teach.
I'm not here to sell you anything today. Instead my mission is to impart my hard-earned wisdom so you can unlock the mysteries of success once and for all.
But don't just take my word for it. Here's what others have said.
These unsolicited statements came from people just like you. People who were sick and tired of an unsuccessful life – who are now positively impacted by my Mastering Lasting Change: Take Immediate Control Over Your Emotional and Financial Future.
| | |
| --- | --- |
| Meet: Charlene | |
As a skeptic I fought (in my mind) the concept of the Neuro-Scientific Techniques as I read. But the more I read, the more I believed. Kelly, you made not just a believer out of me but I have made significant changes in my life. I am finally going to live my dream: being a travel writer. I always doubted I could ever do it, but now I'm being paid to travel, write and enjoy the life I deserve! Thank you Kelly for showing me the light. —Charlene Teams, A Proud Travel Writer
---
| | |
| --- | --- |
| Meet Alina Funds: | |
Regardless of what you do and how successful you are Mastering Lasting Change can take you higher than you ever dreamed possible
—Alina Funds, author of "The Ultimate Dream: Being the Best You."
---
| | |
| --- | --- |
| Meet Mary Ann: | |
I think failure was my middle name. I went from a successful business woman to one failure after another. I couldn't get my life together. We lost so much money and I couldn't seem to get out of the mess I was in. After studying your techniques and applying them (and realizing what I was doing wrong), my life started turning around. 4 years later, I am a successful business woman. I have 4 employees and a new husband who loves me. I never thought my life could turn around. Thank you, thank you, thank you! Mary Ann Johnston
---
Spend the next 90 days following the steps for taking control over your emotional and financial future that we've carefully laid out in our program, and if, by the end of that period, you don't feel our program is working for you -- or you simply change your mind for any reason -- just let us know.
We'll gladly refund your full purchase price plus 10% for your time and trouble, no questions asked!
We're not afraid to take on all the risk ourselves, because we know this program WORKS! We've already helped over 100,000 people so we're confident it will work for you, too! And as a show of good faith, if you decide to return the system, we'll even let you KEEP the $367.00 worth of FREE bonuses, as our thanks to you for giving it a try. You can't ask fairer than that!
---

---
YES! I'm ready to put an END to the pain and frustration and am ready to enjoy total success in all areas of my life: mental, physical, emotional and financial, so please email me my copy of Mastering Lasting Change: Take Immediate Control Over Your Emotional and Financial Future for only $67.00 ($367.00 off the original price).
I understand that I'll have a full 90 days to try Mastering Lasting Change without risk, to see if it's right for me... ... And if, at any time during this 90 day period, I find I'm not achieving the results you promised, or having 100% satisfaction, I can let you know, and you'll refund my complete investment and I will also receive an extra 10% for time and trouble no questions asked.
I further understand that I've placed my order in time to receive your complete package of Super Bonuses, which include Maximum Impact of Living Well, The Total Success Workbook, and Failure or Perceived Failure? The Truth about Our Life valued at $367.00 (but mine FREE for completing my order today)... And they're mine to keep, even if I decide to return Mastering Lasting Change.
Yes, I understand I'm getting $736.00 worth of product for the small investment of $67.00 for my life-changing future.
P.S.S.
This LOW-PRICE offer lasts until August 15, 2012,
after that, the price returns to $367.00
(and bonuses won't be included after August).

P.S.S.S.
30% of Proceeds Goes to Helping Victims of Domestic Violence!
WOW!
Copyright (c) 2010 The Trinity Assignments, All Rights Reserved.