Domestic Violence Safety Plan
The Domestic Violence Safety Plan was created with you in mind.
My goal with this website is to make sure you have everything you need to be safe, have complete understanding of domestic violence and abuse, and have every resource (and most up-to-date resources) available to you for free.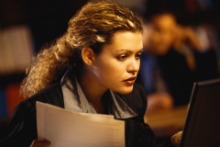 Creating your personal domestic violence safety plan for the safety of you and your children comes first. Planning ahead is vital. Getting ready to leave your abuser takes planning (though many women leave without taking any preparatory steps).
Below are suggestions to get you going in the right direction. Having a safety plan, rehearsing it, and making sure that everything is in order, can give the victim some peace of mind during a violent situation, or when she has decided it's time to leave.
Your Safety Planning Solutions
Stopping Abuse and Controlling Behaviors
Although stopping abuse or controlling behaviors while living with an abuser or batterer is not 100% possible, it is possible to minimize the outcome of the attack if you are prepared... We know there are many reasons a woman must stay with an abuser...

Leaving an Abusive Relationship: How to Leave an Abuser
Are you wondering when and how to leave an abuser? Knowing the right timing is not always easy. There are many situations that sometimes needs to be factor in such as: children, school, work, and so forth. If it is possible, try to leave your batterer during a calm and peaceful stage of the relationship...

Preparing to Leave an Abuser
No one deserves to be abused, ever! If you are in an abusive relationship and you feel it's time to leave -- we are here to help. Preparing to leave an abuser takes some planning. By incorporating just a few of the ideas below, it will empower and encourage those who are trapped in abuse...

Living with an Abuser
It is important to understand true insight into living with an abuser. It is believed that abusers and batterers have intense anger issues that cannot be controlled. But interestingly, most of them are able to confine their anger to the home front. Their co-workers, the friends they see socially, and their fellow church members, rarely even get a glimpse of their anger...

Create a False Trail
It is important to create a false trail for the safety of you and your children. Abusers follow the trails of their victims' phone calls, as well as their use of the internet.


Please never forget: we are here for you, and we care deeply for you.
If you need additional help with your personal domestic violence safety plan please
contact Kelly
for personal one on one help.
Women's Support Groups and Forums
for friendly help, ideas, and advice. Or if you are looking for one one one mentoring please see our Domestic Abuse Help Services pages or use our contact form below to contact Kelly.
---
Return from Domestic Violence Safety Plan to Domestic Violence Help
(This page to Home Page)

Return to Domestic Violence Help Services from This Page
(This Page to Our Services)

Return to Domestic Violence Support Groups from This Page
(This Page to Support Groups)


---