Just My Thoughts...
Kelly's Picks: Products I've Bought
(and should you buy them too)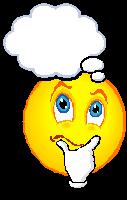 These are just my thoughts on products...
I have spent so much money on products -- many times, a huge waste of my money! I decided to share with my readers my opinion on each product that is advertised on this website.


With the world bombarding us with "buy me" signs, who do we trust?

I have decided you've been abused enough! So in conjunction with this website, I am going to help my readers choose products that will help them in all areas of their life. Well, at least those areas that pertain to abuse, healing, organizing, safety, starting over, and so forth :).

I will test them out and share with you my opinions on them.

Either click on "my thoughts about this product" or click on link to purchase.


I have created this website to share tips, ideas, and planning tools for all your domestic abuse needs. Each page gives you the courage to make sound choices for your future.

In addition to reading the articles there are products that have helped me succeed and I want to share them with you.


Why would I do that? Two reasons, I have spent the last 10 years purchasing products that have been a waste, why not tell my reader about it. And I've purchased things that have helped me heal, get organized, build a business and so forth.

Life is busy enough isn't it? Why not let someone who has already tried it give you their opinion.

Plus, every time you purchase through this site, it helps other victims of abuse. Nice.

And if I remember, I will add a thumbs up for each product I like.