Toxic Relationship
Cautions for Leaving the Abuser
A personal note: as you begin to read, "Toxic Relationship: Cautions for Leaving the Abuser," you may find yourself wavering whether you should leave or not; this is normal. You also may feel overwhelmed or fearful with all this new information. Understanding toxic relationships is not to frighten you, but to arm you with truth about domestic violence.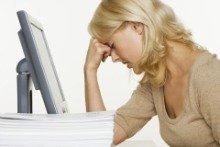 Overtime, as you gather more information about abuse, create your personal safety plan, and talk with women in our women supporting women support groups, -- you will gain new confidence -- and leaving your batterer will not as overwhelming as it feels right now.

Should I Stay or Should I Go?
The Toxic Relationship: Cautions for Leaving the Abuser
It is assumed that a woman can leave an abuser at any time. It is also believed that once she leaves she will be safe from any violence. The truth is, when a woman leaves an abuser she is at a higher risk of escalated violence and death than if she stays. One study shows that over 70% of the women who attempted to escape from their batterers needed emergency medical treatment, and 25% were killed when attempting to leave.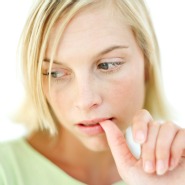 Too often, abusers who feel possessive of their partners justify their actions of retaliation and violence. They see the woman as a possession, and when she tries to leave, it is now an act of betrayal; they feel entitled to do whatever it takes to bring her back.


Staying is Never the Answer
Eventually, the women who choose to remain with a batterer will experience similarly high statistics for emergency medical treatment—and death—as those who decided to leave.
Yes, for many women, leaving an abuser or batterer isn't going to be easy, and it can be dangerous. But there is a way out. The best chance of leaving without escalated violence is to plan ahead. As you are planning your escape, please keep these cautions of leaving your abuser in the back of your mind.
His Love Heals, the Domestic Violence Help™, cares about you and your children, and we are here with information to help you escape safely. Please use the resources we have provided, and be safe.
The more knowledge you gain and the more planning you do, the more successful your escape will be, and there will be less chance of you being harmed.
Please See Our Additional Resources:

Domestic Violence is terrifying, but you don't need to do it alone. We are here to help you. Along with the understanding toxic relationships and understanding the cautions for leaving the abusive relationship we have 1000's of resources on this website to help you. Please use a safe computer. Don't forget to bookmark this page so you can refer back as much as you need.





Domestic Violence Safety Plan
Creating your personal safety plan with our free Domestic Violence Safety Plan will get you on your way towards freedom. We have the answers, you're not alone, and we are here to help.


About Abuse
Domestic abuse and domestic violence is deliberately perpetrated by an abuser against a person or persons whom he or she wishes to control. By understanding domestic violence you gain the necessary knowledge you (and your children) need to be safe.


Domestic Violence Help Services Please visit this link for our help for domestic violence. Here you will find a plethora of domestic violence resources, ideas, answers, and planning tools for all your needs. Please remember as you continue to read and research you're not alone in this journey.
Signs of an Abusive Relationship
What are the signs of an abusive relationship? What are the warning signs of domestic violence? Am I being abused? Is this abuse? To the average person, asking yourself "am I being abused?" or not knowing if you are being abused seems strange, but many people who are in abusive relationships have been experiencing some sort of abuse over a life time...



---
Return to Domestic Violence Help from Cautions for Leaving the Abuser (This Page to Home Page)

Return to About the Abusive Relationship from Toxic Relationship (This Page to Understanding DV)


---