What is Wrong with Me? How Have You Survived Domestic Violence and the Loss?
by Melissa
(USA)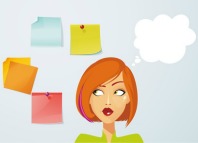 Need Domestic Violence Help
It's been a couple of years since I left my husband. He was very violence and my life was a mess with him. Now I have left and I can't get my life together. I cry all the time (not because of him), I can't get up and work.

I am very depressed and feel hopeless. I don't see how to get myself out of this mess. Has anyone else gone through this? Have you left an abusive man and not be able to get your life together?

What did you do? How have you overcome it?

Do you know what someone in my place can do to pick myself back up?

Thank you,
Melissa
Join in and write your own page! It's easy to do. How? Simply click here to return to Domestic Violence Support Group.
Copyright (c) 2010 The Trinity Assignments, All Rights Reserved.