Be The Most Excellent You!
Did you know you are the most excellent you?
You are the only you.
There is no one like you.
God has created you to be the unique you, the only you who exists.
That is why only you can become the excellent you, you are.
Whether you are a mother, a banker, a janitor;
Whether you are a pastor, a salesman, or an operator,
God made you to be you.
And He wants you to be the best you, you can be.
It is up to you to be exceedingly steadfast, exceptionally purposeful,
extremely determined to be the excellent you, you can possibly be.
Rise up, brush yourself off and step out.
The time is now, the moment has come where you say
I am going forward to be all God created me to be.
Yes, today choose to be the most excellent you!
---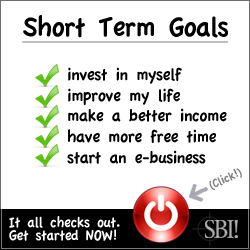 If you are thinking about a new life and a new career, take a look at the video to the left. This website was built using this product, and I'm quite proud of it.
If you are thinking of leaving your abuser, starting a business on the web, this is an excellent company to start moving towards your future. You can be learning, building, and practicing while you are still living in the abusive situation. This will give you the emotional strength to move forward on your goals. The great thing about this company is you can try it out for 90 days and you will get a full refund if you are not satisfied.


And if you have any questions you will have me, a group of the friendliest people in the forums, and the entire company to help you. What are you waiting for? You can be making money in no time!
---
Return to Daily Words of Encouragement from Excellent You
(This Page to Daily Words of Encouragement)

Return to Domestic Violence Help
(This Page to Home Page)


Looking for additional words of encouragement? Try our Favor of God, Daily Affirmations, Bible Verses for Encouragement, Experiencing the Love of God, or Health Affirmations.
---