Follow Your Dreams
Making Your Dreams a Reality
Follow Your Dreams:Making Your Dreams a Reality
Have you ever read a book that inspired you so much that you wanted to meet the writer? Have you ever read a book that you knew it was God speaking to you? Or read a book that you felt EVERYONE should read it? I did, and I want to share that book and author with you.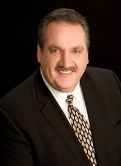 I had the joy of meeting with, author, Dr. Jeff Walker. We had a wonderful conversation about him and his book, "Making Your Dream a Reality."
The book, "Making Your Dream a Reality," was birthed out of a dream God planted in his heart – a dream to go to Palm Springs, California and start a church. Born and reared in Illinois, 22 year old Jeff Walker headed to Southern California to begin his new adventure. With his entire life savings of $100 in his pocket, he packed all his worldly belongings and followed the dream God planted in his heart.

"Making Your Dream a Reality," does just that: helps you follow your dreams, and make the dreams that have stirred in your heart come to fruition. Dr. Jeff uses his own life experiences and the story of Joseph (Genesis 37-47) to bring readers into a greater understanding of living out the fullness of the dreams God has placed in our hearts.


I asked Dr. Jeff if he would be willing to share a bit about himself and his book. Below you will see our Question and Answer time.



"Tell us about the real Dr. Jeff"
He said, "Well, the real Dr. Jeff is just Jeff. The real Jeff is one who loves the Lord, loves my family, and am learning to love myself. I want to make a difference in lives."

What are your likes and dislikes?
"I like honesty. I like love, joy, peace, patience, kindness, goodness, gentleness and self-control. I love the Fruit of the Spirit; it is what shapes our lives."

"I dislike arrogance and spiritual pride."

Tell us something intriguing about you.
"I learned a lot from Oral Roberts, a mentor of mine. As great as he was, no matter who came across his path, he would honor their presence. He knew that no matter who the person was, they would have knowledge he didn't possess. He was a man who wanted to learn, he asked questions, and was very interested in others –always quick to listen. I became that kind of lover of learning. I love to learn from people and their situations and circumstances. Any circumstance that presents itself can be a learning experience. You can even learn from a heroin user, I wouldn't go seek one out, but every person has a story, a lesson learned, and we can learn from them."

Your book helps readers follow their dreams and make their dreams become a reality, when did your first dream-come-true happen?
"My first dream-come-true was to establish the Victory Christian Center in Palm Springs."


What inspired you to write the book?
"This book was birthed from a series of sermons I preached on. I've used the life of Joseph in Genesis as the basis of the book. The life of Joseph resonates with everyone's life."


What is your favorite part of the book?
"Chapter 3, "Let God Give You A Dream," because it encourages you to let go of your own dreams and let God give you His dream for your life."


What was the hardest part to write in the book?
"The hardest part was the last chapter where I shared about a dear church member whose child went home to be with Jesus on Thanksgiving Day. It was during the same time I began preaching the sermon series of dreaming. Devastated at the sermon topic, the mother of the child, with pain in her heart over the loss of her daughter grieved that she would never see her daughters dreams come to pass. Experiencing bitterness and anger towards me and the sermon topic, she went home that day to seek help from the Lord. The Lord met her in her hurt and ministered these words to her, "The ultimate dream for you, for Sarah, and for everyone is to spend eternity in Heaven. That's the ultimate dream, and Sarah is fulfilling the ultimate dream in my presence now."

What is the most important part of the book you want readers to get out of it?
"Keep dreaming!"

If you could sit with every reader one on one, (even if it has nothing to do with the book), what would you like to say to them?
"Keep dreaming! If I was to talk to a battered woman who is in a place of confusion, loss, hurt, not knowing where to go, or what to do, I would say, keep dreaming."


---


Just as Dr. Jeff's desire for battered women to keep dreaming, so it is my passion to see you keep dreaming.

One of my greatest desires has always been to walk with women helping them follow their dreams. I want to see you follow your dream. Over a decade ago the Lord gave me a vision of taking women hand in hand, partnering with them to see their dreams come to pass, and this is something I have passionately have done over the years. And over the last ten years I have been on a quest to find valuable resources for women that will help them in all areas of life, and "Make Your Dream a Reality" is a resource I highly reccomend.


I want to encourage you to purchase this book. Whether you had a dream 10 years ago, placed your dreams on the back burner, don't know how to follow your dreams, you don't believe you have a dream, you tried to follow your dreams but gave up, or even are afraid to dream this book is for you. It's time to invest in yourself and follow your dreams.

If you are interested in purchasing this book, please contact me and will make sure one is sent out to you right away.
---
Return to Domestic Violence Help from Follow Your Dreams
(From This Page to Home Page)

Return to Daily Words of Encouragement from This Page
(This Page to Daily Words of Encouragement)


---